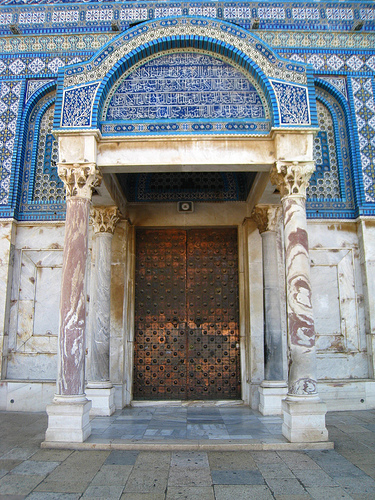 By DarulIhsan
Edited by Faraz Abdul Moid
The 300 years of Islam in South Africa have seen the influence of Shaykh Yusuf Makkasar رحمه الله dominate the first century with the establishment of Islam on [the shores of South Africa]. The next hundred years felt the influence of Tuan Guru رحمه الله who saw to the establishment of the first Masjid and Madrasah in South Africa. And the next century was overwhelmingly dominated by the works and sacrifices of Mawlana Cassim Mohammed Sema رحمه الله, the founder of the first Darul Uloom in South Africa (possibly the first Darul Uloom in the world teaching through English-medium), who also had an immense role to play in establishing the work of Tablīghī Jamāt as well as Da'wah amongst non-Muslims.
Mawlana Sema was a visionary, an extraordinarily dedicated man, who served Islam till his last days. This short dedication to this hero of Islam can never do justice to his legacy and I will suffice with but a few facts, for to write of all his works will require many pages.
Mawlana Cassim Mohammed Sema was born on May 12th, 1920 in Newcastle, KwaZulu Natal. At the age of five, he began his Islamic and secular studies, schooling at Oswalds School in Newcastle. Due to Apartheid laws which restricted Indians from academic qualifications, he finished standard six (grade eight). His first Islamic tutor was Mawlana Hāfiz Shams al-Dīn who taught in Newcastle for three years before returning to India. During this time, Mawlana learnt to read the Qur'an as well as [the Urdu language]. Another early teacher was Hāfiz Ikrām al-Dīn of India. By the age of nine, Mawlana Sema was singled out to recite Qur'an when guests arrived at the Madrasah where he was a student. Mawlana Sema began the memorisation of the Qur'an [with] Hafiz Amīn al-Dīn Uthmāni of India completing seven chapters under him. [Amongst] Mawlana's other early teachers were Hājī Abd al-Sattar, Hāfiz Patel, and Mawlana Ali Ahmed Ansari, a graduate of Darul Uloom Deoband. Under him, Mawlana memorised another two chapters of the Qur'an.
By now a young man, Mawlana Sema was very punctual with his prayers and showed an intense desire for knowledge. He started teaching younger members of the family. Mawlana Mia of the Watervaal Institute was an inspiration to Mawlana when he visited Newcastle in 1935 and encouraged the community to study Islam. Mawlana Mia advised Mawlana Sema to either study medicine or go abroad to become a [scholar of Islam]. Mawlana chose Islam and left for India on October 23rd, 1935. He enrolled at Jāmi`ah Islāmiyah Dhabel, an Islamic institution in Gujarat, India. Mawlana entered the Ālim-Fādil course learning Persian, Arabic, Qur'an, and Hadith amongst a host of other subjects. Among his teachers were Allāmah Muhaddith Yusuf Binnori, Mawlana Badr-e-Ālam, Mawlana Nāzim Nadwi, and Mawlana Amrohi رحمهم الله.
Mawlana Sema [completed his course of studies] in September/October 1942 at the age of 22. He decided to return to South Africa where a teaching postition awaited him at Mia's Farm. Unfortunately, World War II broke out and passenger ships stopped operating due to Japanese attacks. Due to demand, a steamboat called the Tilaawa was arranged to take passengers to Africa. On Novemeber 23rd, 1942 it left Bombay with 1,000 passengers and 300 crew. En route it was attacked by Japanese torpedoes and sank. Only Mawlana Sema and 124 passengers survived. They were taken back to Bombay. Mawlana was then employed by Majlis-e-Ilmi in Simlak, where he was engaged in academic work on Āthār al-Sunan [written by Allāmah Muhammad bin Ali al-Nīmawi (d.1322 AH)]. Mawlana spent a year in Simlak preparing his own meals and sometimes led Salāh in the Masjid.
Mawlana went to meet the founder of the work of Jamā`at al-Tablīgh, Mawlana Muhammad Ilyās al-Kandhlawi رحمه الله. Mawlana Sema was said to be the last person in South Africa alive who had personally seen Mawlāna Ilyās). Mawlana Sema then visited Darul Uloom Deoband. He spent Ramadān with his teacher of Tajwīd and the person by whom he had completed the Hifz of Qur'ān in 1941, Mawlana Qāri Muhammad Yāmīn. Mawlana met Shaykh al-Hadith Mawlana Muhammad Zakariyya al-Kandhlawi رحمهم الله in Sahāranpūr, India. Mawlana Sema left India in 1944 and arrived in South Africa on February 5th, 1944. Mawlana Sema was warmly welcomed at Glencoe before he arrived in Newcastle. He was heartbroken that his mother had passed away in 1941 while he was studying. Mawlana Sema got several job offers but he accepted the offer from the Wasbank Muslim community. Mawlana Sema taught in Wasbank and took two years to formulate a Madrasah syllabus, the first in South Africa for the afternoon Madrasah.
Mawlana Sema got married on September 30th, 1945 to Apa Sakina Bibi. Mawlana had four sons and one daughter from this marriage: Imran, Luqman, Zakariyya, Mohammed and Maryam. Apa Sakina passed away in 1998. Mawlana Sema then got married in 1998 to Wedadt Breda of Cape Town and a daughter, Qudsiyyah, was born in 2003.
In 1949, Mawlana Sema [began propagating Islam] amongst the Black communities in Msinga Reserve. Over 10 years, 900 people in Msinga reverted to Islam. On October 30th, 1960 the first Da'wah Ijtima' (conference) was held in Wasbank. A Masjid and Madrasah were built in the Makhakhane area. Mawlana Sema was in the first Tablīghī Jamāt with Hāji Bhai Padia. In 1961 Mawlana Sema went with a Jamāt to Malawi for the first southern Africa Ijtima. Mawlana Sema  was instrumental in organizing the first South African Ijtima at Ladysmith in 1961. A few months later he went in the first South African Jamāt to go to India for four months. On return, Mawlana Sema was arrested in Makhakhane Masjid under Apartheid laws which did not let Indians go into Black areas. Mawlana was fined and for ten years he fought for Makhakhane Masjid which the government wanted destroyed. Throughout, Da'wah continued in secret as well as night Madrasah classes. Then a Masjid was established in Tugela Ferry which the government also wanted demolished. With the Help of Allah, this Masjid survived and stands till today. Mawlana Sema, despite the oppressive laws of Apartheid, regularly preached Islam in Msinga Reserve.
After 23 years of service in Wasbank, Mawlana Sema returned to Newcastle in 1968 as the Principal of the Madrasah and head of the Newcastle Muslim Community. He lectured every Friday in Urdu, and this gradually changed to English as the younger generation grew up. In 1967, the Jamī'at al-Ulama Natal met to choose a single Madrasah syllabus for the Province. Mawlana Sema's syllabus was chosen which he designed while teaching in Wasbank. This was the first time that a well-structured syllabus was produced for the Madrasahs. Mawlana Sema spent a year in the service of the Jamī'at al-Ulama. He then set up a furniture factory shop in Alcockspruit near Newcastle but this had to close due to new industrial laws. Mawlana Sema then spent a few months as Principal and Imam of Glencoe while negotiations for the Darul Uloom land were finalized.
Mawlana Sema, [since 1946, had been trying] to establish an Islamic institution with boarding facilities. In 1969, the St Dominics Academy (a Roman Catholic Convent laying vacant for 15 years) was bought for R83,000 after immense effort [by] Mawlana Sema to try to raise the finances. The Darul Uloom in Newcastle, the first in South Africa and possibly the first using the English medium in the world, was officially opened on May 13th, 1973. Mawlana Sema decided to g in Tablīghī Jamāt to India and Pakistan for 40 days before starting at the Darul Uloom. He was unable to get a booking so left for Jeddah via London where he met the Jamāt. He then went with them to Pakistan. Mawlana Sema met his former lecturer Allāmah Yusuf Binnori, and Mawlana Sema requested him to devise a syllabus for the Newcastle Darul Uloom. Mawlana then went to India and the Tablīghī headquarters before visiting Darul Uloom Deoband and returning home. Classes officially began on September 9th, 1973 with 9 boarding students. For the first three years Mawlana Sema taught alone while his late wife Apa Sakina cooked the student's food and did their laundry. Mawlana Mansoor al-Haq was the first foreign teacher to be brought in 1975. This was the first time since 1950 that a teacher was allowed to come from India to teach in a local Madrasah or be an Imam. About 46 teachers have taught in the Darul Uloom over its history including Mufti Abdul Kader Hoosain of Channel Islam.
Currently, Hifz and a six-year [course of higher Arabic and Islamic sciences] are offered. Today more than 40% of the students are foreigners from countries like Malawi, Somalia, Kenya, Zimbabwe, and Egypt. Students have also come from USA, UK, Canada, Malaysia, Australia, Mauritius, and Lebanon. The first convocation was held on December 4th, 1977. The first [group of students completed the 3-year course…]. In 1983 the first graduates completed the 6-year course. 284 Huffāz graduated from the Madrasah between 1975 and 2005, [while] 373 students graduated from the Arabic and Islamic sciences degree between 1983 and 2005.
This glorious sun, that was Mawlana Sema, set on June 9th, 2007. Mawlana Sema left this world leaving behind a legacy of Islam in South Africa that is unparalleled. His funeral was attended by almost 4,000 people from all over South Africa, including senior scholars and students. Mawlana was 87 years old and [a sign of his acceptance was that he was still engaged in teaching during this final year of his life]. […] A measure of his extreme humility which engendered for him total loyalty and love from his students and colleagues was that he accepted invitations from even the poorest of his students, eating in their humble homes.
Without a shadow of a doubt Mawlana Sema was one of the greatest Ulama of South Africa, a visionary and the Mujaddid (reformer) of [South Africa's 3rd century of Islam]. He was in some way or another involved in establishing many of the great movements for the preservation and spread of Islam in South Africa: The Tablīghī Jamāt, the Jamī'at al-Ulama Natal, Madrasahs, Da'wah to non-Muslims, the Darul Uoom, teaching Hadith and Qur'an in English, the first translation of the Qur'an into Zulu, the now famous Tablīghī conferences, and a myriad other works. It can be truthfully said that no corner of South Africa has not felt the warmth of this sun's rays in some way or another. May Allah reward Hazrat Mawlana Cassim Mohammed Sema رحمه الله on behalf of the Muslims of South Africa and the world. He was a true heir of the Sahābah رضي الله عنهم and the Prophets عليهم السلام, dedicating a lifetime to the religion of Islam. […]
Courtesy of Darul Ihsan: Islamic Services Center
Note: This article was edited for spelling, grammar, and style.